Sunday, April 21, 2019 marks 50 years of operation for Prein&Newhof. To help commemorate our 50th Anniversary, we purchased 150 blue spruce seedlings and distributed one to each employee with the company motto, Seeing Farther, on the packaging and the vision that the recipients will take them home and plant them in P&N's client–communities across the state. This is just one simple way of honoring our company's values.
It is also appropriate as we recognize Earth Day on Monday, April 22, which was begun in 1970, a year after P&N was founded.
Prein&Newhof was founded in 1969 by H. Edward Prein, PE, RLS and Thomas Newhof, PE – both natives of Grand Rapids. Newhof and Prein worked together before partnering to begin their own venture. According to Newhof, "It was Ed's idea to start our own business. I was complaining to him that our design intent would only have the best result if we were to stay with a project from start to finish. Ed told me that he thought we should start our own business. I hadn't thought that this was something that we should do at the time, but Ed did and he convinced me to join him. For that foresight, I will always be grateful." Newhof continues, "We worked at our previous employer until 5:00PM on Friday, packed our two boxes of belongings, and we showed up at our rented space on the northeast side of Grand Rapids on Monday morning at 8:00AM, hoping that the phone would ring and we would get some business." He recalls that the phone did indeed ring that day and that their first project involved designing a foundation for a silo.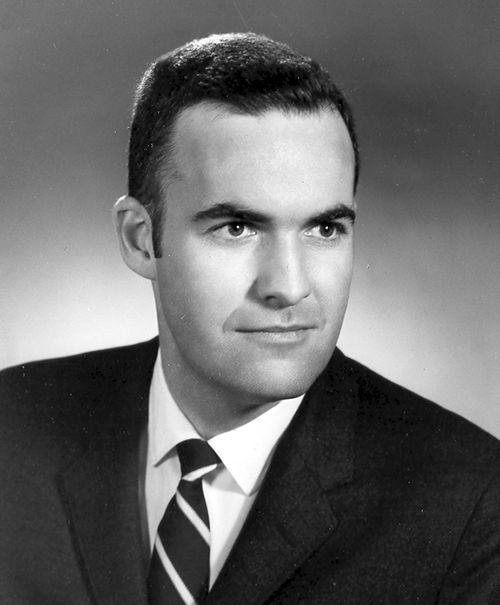 Prein&Newhof's initial practice included soil mechanics, structural design, water supply and distribution, and wastewater collection and treatment. Today, our company provides these same services as well as airport planning, design, and consulting; environmental services; site design; marinas; stormwater modeling and management; asset management; landscape architecture; roads, streets, and non-motorized path design; surveying; computer aided drafting (CAD); Geography Information Systems (GIS), surveying, construction observation, and our own laboratory, where scientists perform water, wastewater, and soil testing.
Since that first day, P&N has worked on over 30,000 projects and employed 693 people. Edward Prein passed away last year, having retired from the company in 1995. His partner, Thomas Newhof, now 83, still shows up at the office a few times a week. He says that if he could, he would do it all over again. In 1994, they established an Employee Stock Ownership Plan (ESOP) so that they could transition the company ownership to their employees. This also allowed them to fulfill their promise to each other that they would not be absentee owners and their desire that the company profits go to those who were working, thereby providing their employees with the incentive to maintain their founding goal to provide their clients with high-quality service and the best–possible project results.
Prein&Newhof has experienced steady growth in number of employees and clients, and we have expanded our services to meet our clients' needs. Now with seven locations—Grand Rapids (Headquarters), Grand Rapids Environmental Laboratory, Kalamazoo, Holland, Muskegon, Cadillac, and Traverse City—we continue to focus on improving the quality of life in Michigan. We work primarily with local municipalities, but also with businesses and individuals. "We feel honored," says P&N President Tom J. Newhof, "that over the years the owners of four Michigan–based engineering businesses approached Prein&Newhof, entrusting us to take care of their clients and their employees. These were all previously long-time competitors of P&N who were looking to retire. We work daily to continue to merit the trust given to us."
Since the beginning, P&N has been guided by its company values: Invest Wisely, Develop Relationships, Build Expertise, Take Responsibility, and Support Community. P&N President Tom J. Newhof says, "We are grateful to Ed and Tom for establishing not just this company, but also the values which have guided us well through 50 years. We are also thankful for the many talented professionals who have followed these values to build P&N into what it is today. As we look forward, we are excited to continue to meet our clients' needs, improving the quality of life for people across the state, and providing a great place for our employee–owners to build meaningful careers. The values that Ed and Tom established for P&N continue to guide us as we seek to craft long-term solutions, seeing farther together with our clients and with our colleagues. We are thrilled to celebrate this milestone."